The Smartest, Cleanest, Cheapest, Greenest
Energy, is Energy We Do Not Use. Therefore, Energy Conservation is the Most Important Element of Any Energy Program
Smarter
Building Insulation
Operating costs for commercial and residential buildings are on the upswing. Rising energy costs, poor construction practices, and a fundamental misunderstanding of insulation technology are the primary reasons. Syndego's Solution combines Phase Change Materials (PCMs) and traditional "R" Value. This combination is proven to save up to 50% in total energy costs related to heating, cooling, and ventilation and can have a positive return on the investment beginning the 1st month!
By removing the heat above the indoor set point, PCMs dramatically reduce the structure's AC loading.
Where normal wall and ceiling temperatures might be 90 or even 100 degrees in summer, it will be limited to the melting point of the PCMs chosen, making the building much more comfortable and reducing the AC loading from what could be a 25-degree delta T (thermostat set at 75 and 100 radiating through the ceiling) to 5 degrees or less!
The object is to choose your PCM melting point just above the ideal temperature for your application (such as your thermostat set point). The difference between the desired temperature and the PCM melting point (sometimes called Delta T) is reduced to as close to zero as possible, keeping in mind that optimizing energy savings includes the use of overnight ambient low temps to refreeze the PCMs.
Dynamic Alternative to Traditional Insulation

Non-Toxic / Chemical Free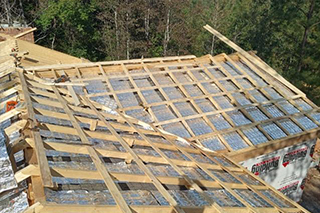 AIMCAL 2022 Product of the Year